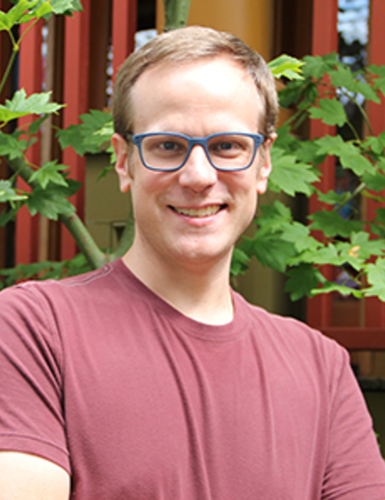 Our lead massage therapist, Erik Cannard, is currently in-network with: Moda, BCBS, Cigna, and First Choice. He is also accepting Wellness Plan, patients without insurance and those needing treatment for a motor vehicle accident or work related injury.
Erik is a 2007 graduate of East West College of the Healing Arts. In addition to the traditional Swedish relaxation course of study, he chose to pursue western therapeutic techniques including: deep tissue massage, myofascial release and trigger point therapy. Erik's further education as a Portland massage therapist has focused on fascia and how to isolate trouble spots to restore balance in the whole body.
Erik has always had respect for the way the body functions and adapts to change. He credits his family for nurturing a love of healthy touch through hugs and back rubs and for the awareness of its effects on emotional and physical well-being. After witnessing the healing benefits of professional bodywork on friends and family, Erik was inspired to study massage therapy and contribute to his community through healing touch. Massage school and continuing education following graduation further deepened his love of helping people connect to and feel better in their bodies.
A massage session with Erik involves assessing problem areas and using a variety of slow deep tissue work, myofascial techniques and movement to address presenting issues. He also makes choices in his treatments that aim to suit the client as an individual while educating them about their bodies. In doing so, he supports their facilitation of new awareness they then bring to future sessions. One of Erik's deep passions is assisting the body in attaining its natural need for balance – in both the short and long term.
With his free time, Erik is an avid reader of fiction, pinball enthusiast, and trombone player. He loves spending time with his wife and their dog, Charlotte.
Finalist for Willamette Week's Best of Portland 2019 and Winner of Natural Awakenings Magazine "Nattie Awards" for Favorite Massage Therapist in 2013, 2014, 2015, 2018 + 2019.
License #14672