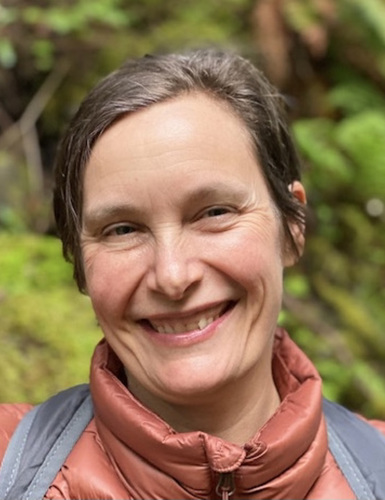 Annabelle Snow is currently in-network with Anthem BCBS, Aetna, Ash, Cigna, First Choice, Kaiser (except Kaiser CHP self-referred), Moda, Pacific Source, Providence, Regence BCBS, United Healthcare. She is also accepting Wellness Plan, patients without insurance and those needing treatment for a motor vehicle accident or work related injury.
Annabelle's primary clinical focus is fertility, pregnancy and pediatrics, with nearly 15 years of experience working with families through all stages of pre-conception, pregnancy and the transition to parenthood. She loves working with children of all ages, helping them grow and thrive.
Annabelle offers Fertility and Pre-Conception Counseling and Guidance works with patients of all ages looking for natural fertility enhancement, those utilizing assisted reproductive technologies, those who have had multiple failed IVFs, and everything in between. Annabelle's years of clinical experience and navigating her own journey to parenthood make her an invaluable team member, no matter where you are in your process. She will work with you to identify any potential barriers and make a comprehensive plan to optimize your chances of conception and a healthy pregnancy and labor/birth. Be prepared to talk through your diet, exercise/lifestyle choices, look at temp charts, talk about your cervical mucus and get into the nitty gritty of making a baby.
Once you are pregnant, Annabelle will work with you through the various stages of pregnancy, acting as an advocate, coach and healthcare team member. Pregnancy is a powerful and sacred time and Annabelle has supported many patients through this potent time of transition to parenthood. She is an avid supporter of natural birth and birthed her own son at home. She has also worked with many patients choosing birth center and hospital births.
During the 4th trimester/AKA Post-Partum Period, Annabelle supports patients to help combat exhaustion/fatigue, get hormones back in balance, offer lactation support and offer parents an opportunity to get grounded and centered. This is an incredibly challenging time for most parents and treatment is a great opportunity to get some additional support.
Annabelle received her Chinese Medical training at the Oregon College of Oriental Medicine (OCOM) receiving her MAcOM in 2004. She received her BFA in photography/design from the University of Oregon in 1998.
Annabelle was first introduced to the healing power of acupuncture after surviving a nearly fatal car accident as a teenager. She sustained multiple injuries and was fortunate to have a family friend who treated her with acupuncture. This experience had a strong impact on her and led to a deep fascination for and appreciation of acupuncture. This eventually led to her decision to pursue studies at OCOM.
Annabelle works in partnership with each of her patients to hear their individual story and uncover the root cause of their complaint or imbalance. Her calm and grounded nature and gentle techniques provide a solid foundation for each individual healing relationship. She develops a comprehensive treatment plan using a combination of acupuncture, Chinese herbs, supplements and nutrition/lifestyle counseling. With children, she employs a number of gentle needling and non-needling techniques, including Shoni-shin.
Annabelle shares her time at the Wellness Center seeing patients and as the Clinic Director. In her free time, she loves gardening, cooking, traveling to just about anywhere, photography and spending time with her partner and 3 amazing children.
Finalist for Willamette Week's Best Of 2019 in Women's Health, Winner of Natural Awakenings Magazine "Nattie Awards" for Favorite Acupuncturist in 2010 + 2011, Women's Health Specialist in 2011, 2013, 2014, 2018 + 2019 and Holistic Practitioner of the Year in 2010 + 2011